We're delighted to announce the first dates for our new touring production We Need New Names, touring May-June. Other venues to be announced very soon…. watch this space!
A Fifth Word and New Perspectives co-production
We Need New Names
By NoViolet Bulawayo, in a new adaptation by Mufaro Makubika
Directed by Monique Touko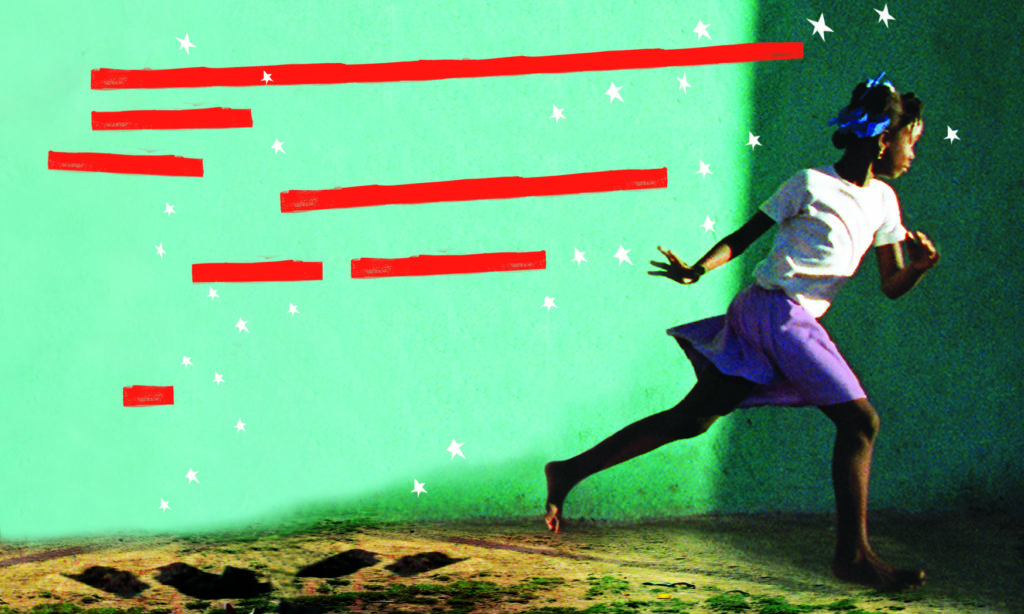 Paradise. Home of 10-year-old Darling and her friends: four children on the edge of innocence. A playground overflowing with mischief and games where they imagine countries a luxurious life away from theirs in Mugabe's Zimbabwe.
But when Darling moves to Michigan, the western world she encounters as a teenager is far from the American utopia of her dreams…
Based on the novel by the first Black African woman and first Zimbabwean to be Booker Prize-shortlisted, this defiant coming-of-age story is full of exuberance, humour and humanity.
"Gripping…a great piece of theatrical storytelling" The Times on The Fishermen (New Perspectives)
"Compassionate, emotionally astute" The Stage on LAVA (Fifth Word)
"…often heart-breaking, but also pulsing with colour and energy" The Times on the novel We Need New Names
Tour dates so far:
North Wall, Oxford, 9-10 May: BOOK HERE
Derby Theatre, 12-13 May: BOOK HERE
HOME, Manchester, 17-20 May: BOOK HERE
Northern Stage, Newcastle, 23-25 May: BOOK HERE
Key Theatre, Peterborough, 27 May: BOOK HERE
Bristol Old Vic, 30 May-3 June: BOOK HERE
More to be announced very soon.