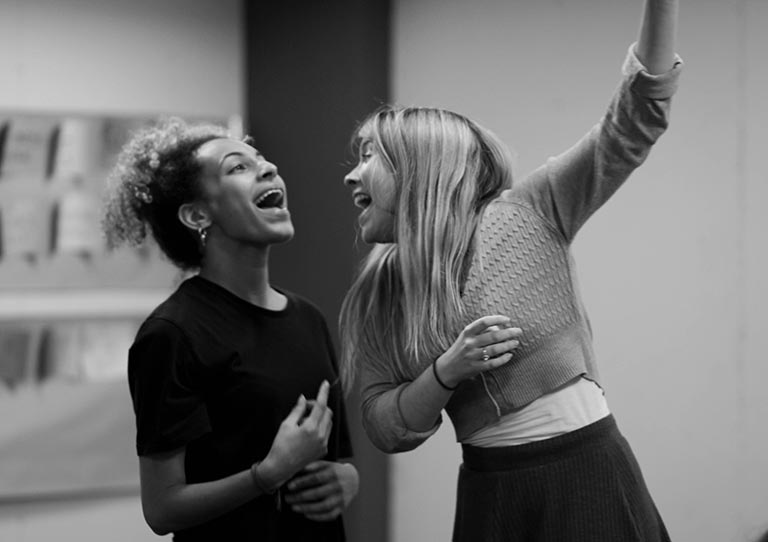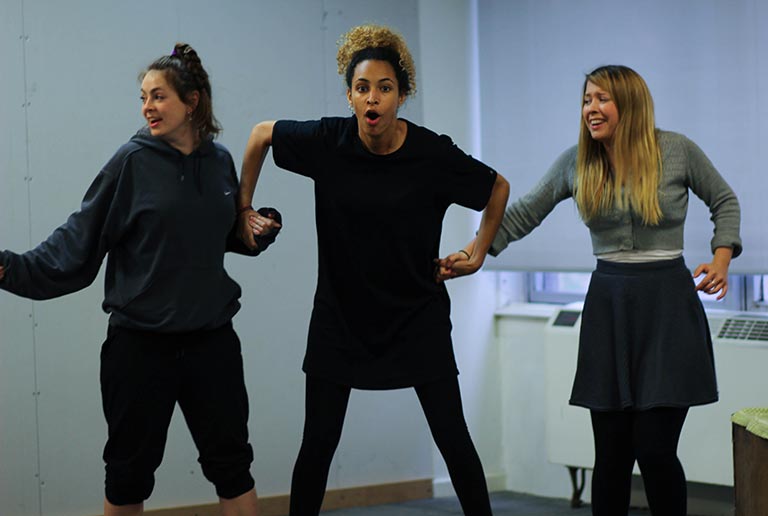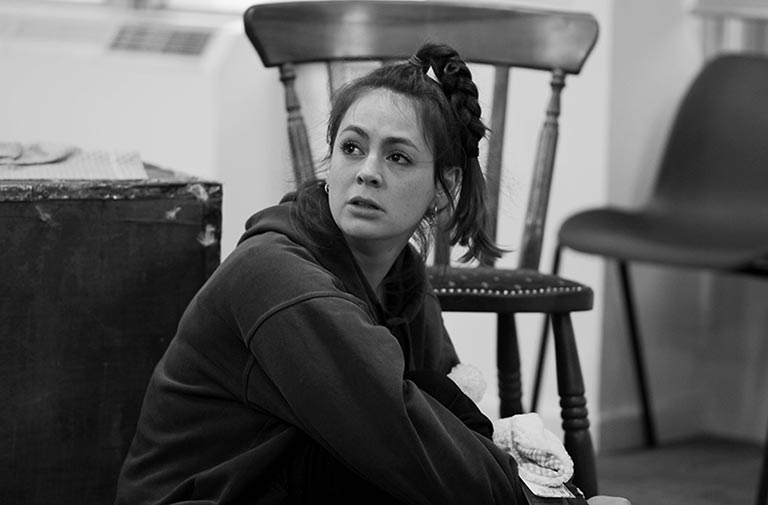 Rehearsals are now in full swing for our new show 'All the little lights' by Jane Upton. We have just one week left to go before the first preview at Fifth Word's new home, Nottingham Playhouse.
All the little lights was commissioned last year thanks to generous support to Fifth Word from Derby Theatre. Following a rehearsed reading of the play at last years DEparture lounge (Derby Theatre) the piece has been significantly developed and reworked informed by feedback from a range of industry professionals.
All the Little Lights is a creative response to recent high profile cases of child sexual exploitation where groups of men had been found guilty of grooming and sexually abusing young girls. Following the landmark cases in Rochdale, Oxford and Derby the play gives voice to the human stories behind the headlines. We are pleased to have been working with research provided by charity Safe & Sound in Derby. This research has informed the piece itself and has been used in rehearsals to help the actors get under the skin of the young people depicted in the play.
ALL THE LITTLE LIGHTS is our second collaboration with Jane Upton. Fifth Word produced Jane Upton's first play BONES which received 'Must see' status from the Stage, was featured in Lyn Gardner's top Picks for The Guardian and toured the country for 6 weeks at the end of 2012.
Jane has an authentic voice and draws young characters beautifully. We find the balance she strikes between grace, humour and dark topics a wonderful cocktail to stage. Jane has recently given birth to a beautiful baby and should be enjoying her maternity leave but has still found time for some rewrites and attending rehearsals for which we are very grateful and quite in awe!
We are thrilled to announce our cast as – Esther- Grace Button, Tessie Orange Turner and Sarah Hoare. The talent in the room over the last 2 weeks has been electric and the excitement and possibilities are tangible as the elements of production come together.
We are also lucky to have a great team working with us including
Alex Stafford- lighting design, Max Dorey – set, Max Pappenheim- sound, Darrell Bracegirdle- Production manager and Jess Rice – Stage Manager.
We are excited to be previewing All The Little Lights on hometurf and putting this version in front of an audience for the first time. From this we hope to embark on a National Tour in Autumn 2016.
We hope you will be able to join us look forward to seeing you there!
20/21/22nd October – Nottingham Playhouse
22nd (Matinee) The Old Library, Mansfield
23th October – Derby Theatre