Fifth Word are delighted to announce two new collaborations with east midlands- writers Mufaro Makubika and Sophie Ellerby. Both Sophie and Mufaro are fast rising writers who we believe will be part of the next mighty wave of playwrights leading the way in British theatre. These commissions demonstrate our commitment to seeing more commissions and productions for female playwrights, playwrights of colour and regional artists.
Our audiences are a key part of why we exist and are in the forefront of our mind when we identify writers to work with. Our brief begins with the need to engage with younger/non-traditional audiences, in particular audiences aged 14-25. The plays Sophie and Mufaro develop with us during this commission will be in line with Fifth Word's artistic policy of shining a light on often unheard stories and making work that is relevant and important to the world around us.
Of the commission Sophie says:
This collaboration is so exciting! I've loved Fifth Word's work ever since seeing All the Little Lights and I relate immensely with their ethos as a company. Theatre that really challenges or provokes audience thought feels invaluable right now in society. I look forward to what we create together!

We look forward to the privilege of navigating a bespoke journey with each writer and as usual will be workshopping these pieces at key stages in their development. We're pleased to welcome back Nic Wass as Fifth Word's associate dramaturge for our third collaboration. Alongside artistic directors Laura Ford and Angharad Jones, Nic will support the writers during the process. Nic is currently associate dramaturge at the Royal Shakespeare Company and was previously Artistic Associate at the Tricycle Theatre and Senior Reader in the Royal Court's Literary Department.
Mufaro says of the seed commission
I'm thrilled to be working in close collaboration with the team at Fifth Word to develop and make this play. I'm very excited about what we might be able to create together.
Do keep an eye on our blog for our discoveries about the new ways in which we work with our writers and for announcements on showcasing events and talks. See below for more information about Sophie and Mufaro.
A big thank you to In Good Company as this project was made possible by them through the ERDF Big House project as well as further support from Arts council England.
Meet the writers:
Sophie Ellerby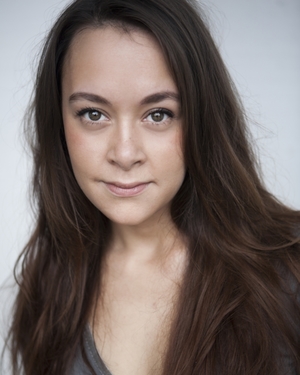 Sophie is currently the Pentabus Writer in Residence. She studied drama at the University of Manchester and was awarded a place on HighTide's First Commission scheme in 2016 where she wrote her debut play LIT. Other work includes, THREE, performed at the Arcola theatre in 2017, and FUNCTION, performed at The Criterion Theatre in September 2018 directed by Lynette Linton. Sophie is dedicated to working on projects that challenge social norms and ignite community imagination. Her plays aim to tackle provocative societal questions in an accessible and human way.
Mufaro Makubika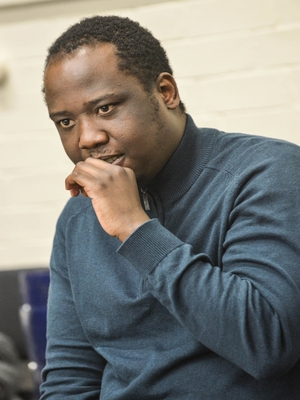 Mufaro's most recent play 'Shebeen' won the 2017 Alfred Fagon Award for the best new play by a black British playwright. It was produced to wide critical acclaim by Nottingham Playhouse and Theatre Royal Stratford East in June 2018. Recent credits include; THE BLACK CAT (Lapelles Factory) Adaption of the Edgar All Poe story, MERCY (Hospital Club/Arts Council) Directed by Peter Bradley, HOOD THE LEGEND CONTINUES (New Persepctives Theatre/Nottingham Theatre Royal) 2015 Directed by Jack McNamara, HOW TO BREATHE (Nottingham Playhouse) Directed by Esther Richardson, WALLOWING-SCHWELGEN (Lot Theatre, Braunschweig, Germany) Directed Elyn Jasmin Friedrichs, WAITING FOR THE TIDE/APATHY (Nottingham Playhouse) Directed by Giles Croft, THIS YEAR WILL BE DIFFERENT; REFRACTIONS (Theatre 503), COME TO WHERE I'M FROM (Nottingham Playhouse/ Paines Plough) Directed by George Perrin, WALLOWING (Leicester Curve Theatre) Directed by Esther Richardson.